The Basics of Food Service Operations
What are Food Service Operations?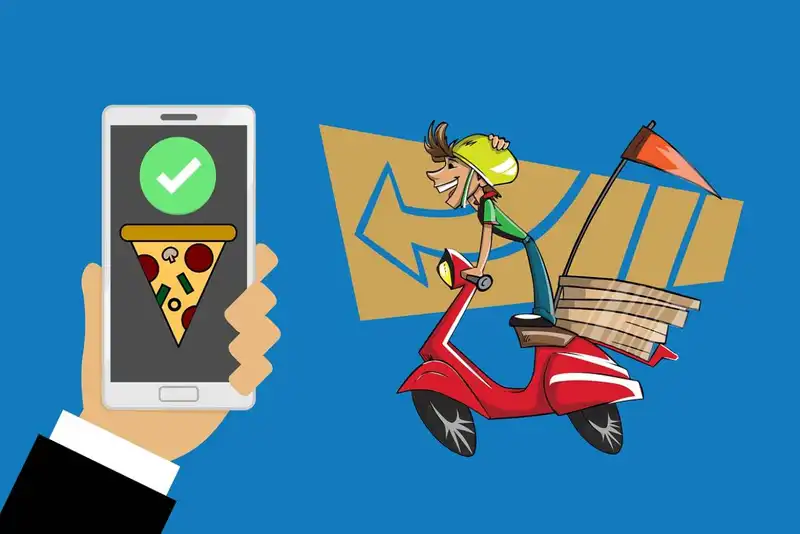 Food service operations involve the purchasing of raw materials, inventory check, food preparation, and analyzing the business as a whole.

There are two different categories of food service operations- commercial and non-commercial. Each category has their own unique approach and considerations.


Commercial

Commercial food service operations are for profit businesses that meet the demands of the customer. The following are some of the common foodservice operations found in the commercial sector.


Airport Lounge- Food lounges made available for travelers going through airports. The lounges offer wide selections for breakfast, lunch, and dinner along with a variety of beverages. The traveler purchases his choice of food and beverage and then takes it to a table within the lounge to eat.
Cafeteria- Cafeterias can be found in offices, schools and hospitals. Customers will choose their food from counters containing a variety of hot and cold dishes. Once the food is chosen, payment is made to a cashier at the end. Customers then eat within the cafeteria at basic tables.

Coffee Shop- Either as an independent outlet or situated within another business like a bookstore, coffee shops provide snacks and small meals. Depending on the location, food is ordered either at a counter or through table service.
Family Restaurant- A family restaurant has an inviting ambiance where families can go to enjoy a good meal in a comfortable setting. Menu items often focus on a certain cuisine style.
Fast Food Outlets- The food at fast food outlets are often cooked in advance and kept warm for faster service. The menu at fast food stops are often limited to certain choices based on the food chain's approach.
Food Court- This type of food service is found in shopping malls and some casino-hotels. The food court will offer multiple cuisines at different counters located throughout the central dining area. Customers order and pick-up their food from the outlet and then consume it either on premises or another area.
Non-Commercial
A foodservice operation that is non-commercial includes colleges and universities, healthcare, military, day-care centers, and retirement homes. The food prepared and served in these segments functions as a secondary measure to the main function or purpose of the establishment.
Food service is mostly handled by contractors that manage the food and dining facilities. Or the establishments will hire their own staff to operate the food services. Types of non-commercial operations include-
Welfare Catering- The provision of food and beverages to people to fulfill a social obligation. Nutritious food is offered at a reasonable price. It includes catering in hospitals, schools, colleges, the armed forces and industrial catering.
Industrial Catering- The provision of food and beverages to people at work in industries and factories. Industrial catering food is provided at a concessional rate.
Types of Food Service Operations
As companies try new ways to increase employee engagement, retain, and attract talent they're turning to different types of food service options.


Daily Restaurant Popups- Popups are a remarkable solution to businesses which don't have a dedicated cafeteria for employees. Each day, a new food vendor serves food in a meeting room, lobby, or other large common area. It keeps overhead costs low and meals are paid for by the employer or by the employees themselves. Ideal for companies with fewer than a hundred employees.
Food Truck Programs- This option is popular in many cities. Food trucks offer a variety of food options. Scheduling a truck for a certain time of day can be a hassle and weather might become challenging but food trucks are a fun option for employees.
Employer-paid Catering- Tech companies favor this food service model. It's often used as a perk to ensure their employees remain pleased. The meals are part of the overall job package and are paid for by the employer.
Delivery- Delivery is a tried and true option for those who work in office and those who work from home. Food delivery services have expanded the menu of options that can be delivered to the office or the front door. It's a convenient way to get a meal without the need to run out and pick something up.
Corporate Cafeterias- Cafeterias are common food service options for many businesses. The incorporation of local authentic cuisine and national restaurants into cafeterias has revolutionized a classic model.

Wrapping Up the Basics of Food Service Operations
Commercial and non-commercial are the main categories for food service operations
Common food service operations include lounges, cafeterias, coffee shops, fast food restaurants, food courts and family restaurants.
Popular corporate food service operations include food trucks, delivery options, catering, restaurant pop-ups and cafeterias.