An Essential Overview of the Food Safety Modernization Act
What is the Food Safety Modernization Act?
With any food business, business owners are required to meet certain standards that ensure the safety of every last bite in the food they prepare. In 2011, the Food Safety Modernization Act (FSMA) was established that set the bar for safe food handling in the 21st century.

Its regulations are far-reaching but its impact focuses largely on farms, produce facilities and other establishments the bring food from the farm to the table.

This act is the ultimate representation of some major changes in the farm-to-table chain, rendering it imperative for a healthy dining experience. If followed precisely, these rules can drive food businesses towards success, but if neglected, the results are could be damaging for all parties involved. likely to result in farmers losing business, customer choices becoming limited, and chemicals being used instead of natural fertilizers.

FSMA hands over new authority to the Food and Drug Administration (FDA) to avoid any problems related to food safety, recognize and acknowledge food issues, and improve the handling of imported products. These regulations mainly shed light on the safety risks, which arise from microbial pathogen contamination but deal less with the ones resulting from pesticide use, genetically engineered crops, or those with antibiotic resistance.

To be precise, FSMA orders the FDA Food Safety Council to develop new rules for operations responsible for growth, harvesting, packing, and holding produce in food processing facilities.
What is the Importance of FSMA?
Prevention from all types of food risks brought forward the need for a robust set of regulations to strengthen the US food safety system. These regulations take a proactive approach to food safety by ensuring proper checks throughout the food supply chain, preventing outbreaks before they have a chance to occur.

FSMA gives the Food and Drug Administration (FDA) new enforcement powers that help maintain the standards of food safety. FDA Food Safety Council is also responsible for designing new tools to standardize the handling of imported foods in the same manner as domestic foods.

Tailoring regulations according to food types, supply chain complexities, and varying farming techniques, can pave the way to success for food businesses. Following the laws highlighted by the FSMA is critical for sustaining the wellbeing of businesses as well as the health of the consumers they serve.
What are the Critical Provisions?
Previously, food safety laws focused solely on food handling, processing, and manufacturing. But in 2009, the preventive measures were extended to be implemented at the farm level, as well. Later in 2010, several proposals were put forth that deemed some on-farm standards of safety absolutely essential.

These provisions were then implemented in 2011 with the passing of the FSMA. The revised safety laws featured the following-


Scale-appropriate laws- Going beyond the idea of one size fits all, FSMA meticulously designs laws according to the business level from small and midsized establishments to large scale agricultural operations. This practice basically enables everyone to observe scale-appropriate federal regulations or equivalent state regulations.
Conservation methods- FSMA specifically indicates that new laws must not challenge any beneficial wildlife or on-farm conservation practices.
Organic manufacturing- Addressing the fact that organic production and food safety are interdependent, FSMA points out that the new regulations should support the firm laws for certified organic manufacturing.
Value-added food handling- FSMA ensures value-added production by cutting down the extra laws for minimum-risk processing to support new low-risk operating businesses.
Minimized paperwork- Lifting off the pressure from small operations, FSMA regulates and minimizes needless paperwork for small processors and farmers.
Preserving farm identity- FSMA accepts and encourages farm identity-preserved branding as an alternative to trace-back controls of government.
Training- Encouraging the impact of capacity building and training, FSMA launched a new allowance program to educate farmers and processors regarding food safety.
What are the Rules for FSMA?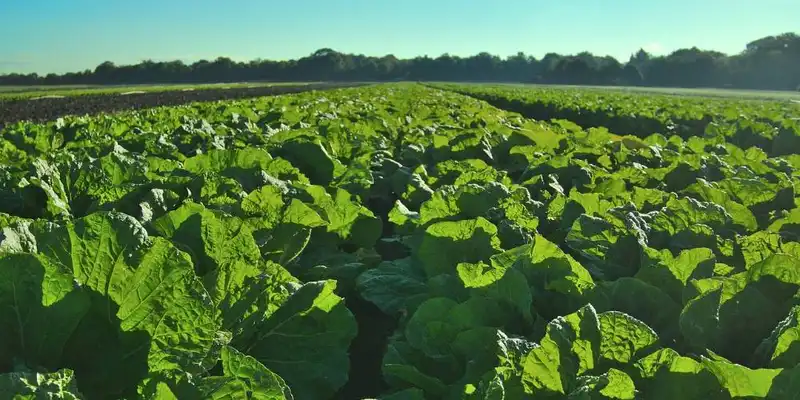 One of the basic challenges that food businesses encounter is trying to fully comprehend the rules of FSMA and the ways to implement them. These consist of inspections for food safety, specific risk based preventive controls for the safety of imported foods, hygienic food transportation, and compliance timelines.

Trying to implement each rule in every sector can be quite daunting.

However, the most efficient way is to conduct a gap analysis that will help create insight into the sectors requiring specific changes and how to improve the situation. The standard rules of FSMA are-


Risk based preventive controls for food- This regulation refers to the development of policies that ensure comprehensive food safety of ingredients and food products while also taking proactive steps to prevent the spread of foodborne illness.
Establish safety standards- This rule is essential for setting standards to ensure safe growth, harvest, and packing and delivery of vegetables and fruits.
Foreign supplier verification program- This provision was established to ensure that all imported foods fulfill the criteria of standard rules of care developed by the FDA Food Safety Council.
Accreditation of third-party auditors- It refers to the auditing conducted by third parties for food safety. This is important for the competence of accreditation bodies who maintain food safety regulations.
Sanitary transport for feed and food- This rule complements food safety laws by making hygienic transport of food and feeds possible with preventative checks throughout the food supply chain.
Intentional Contamination/Food Defense- This rule was set in place to ensure the accountability of food transporters and those responsible for the delivery of food items to observe all necessary requirements for sanitary practices surrounding food safety.
Preventative Controls for Food Products
To guarantee food safety, the most effective method is to stress the precautionary measures set forth by the laws and regulations established in the FSMA. This requires the implementation of a hazard analysis and critical control points system, or HACCP, to assist in the prevention of hazardous foods being served to consumers.

This system essentially establishes certain requirements for proper execution of food safety initiatives through the creation of a written plan. It also includes taking risk based preventive controls and implementing processes for safe food handling, monitoring food facilities, and verifying each step along the way. One also needs to prepare a clear supply-chain program, recall plan, and all the records associated with it.


Considering the industry-to-market routine, safety concerns are established from the beginning of the supply chain. Taking a look at where food originates along with the practices on food hygiene, labeling, additives, as well as exposure to pesticide residues.

Moreover, biotechnological policies, guidelines regarding the management of import inspection, and food certification systems are also dominant parts of the process. While moving from market to consumer, it is imperative for the food to be completely harmless along all levels of preparation to consumption.

This increased consideration on international food safety gave rise to the foreign supplier verification rule, which requires importers to practice a specified risk-prevention routine to ensure that all imported products meet the required safety standards set in place by the FSMA and FDA. This rule was established as a result of the FDAs outreach to consumer groups, industry leaders, and other stakeholders.
Accreditation of Third-Party Auditors
The Food Safety Modernization Act launched a scheme for the authorization of third-party certification bodies, also called third-party auditors, to organize audits for food safety and distribute certificates to safe foreign entities and food products.

Such requirements are critical in defining the independence of accreditation and certification bodies that are part of the program. The FSMA declares two uses of the program certifications-


Importers may use them to create participation eligibility in the Voluntary Qualified Importer Program (VQIP) that proposes an advanced review of food entries.
To avoid any potential foodborne illness entering a country, specific certifications from an accredited third-party are required while importing the food.
Sanitary Transport of Food and Feed
Establishing a set of criteria for transport vehicles and equipment, the FSMA aims to ensure the safety of both, animal and human food. This enables the transporters to follow certain steps in food handling, record keeping, and delivery of products which ensures proper hygiene standards from farm to fork.

Sanitary workspaces and tools majorly reduce any chances of contamination. So, all food facilities and equipment need to be thoroughly sanitized and monitored to ensure each food item is served with ultimate care.
Intentional Contamination/Food Defense
With an expansion of the food business, there is an elevated risk of food being contaminated intentionally. Such acts of intentional adulteration can include- causing harm to people's health, any act of terrorism to attack food supply, acts by resentful consumers, employees or competitors, and financially encouraged intentional adulteration from outside parties.

This, in turn, can produce a widespread string of foodborne illness outbreaks that can place the reputation of a restaurant or food business on the line and force it to shut down.

In order to curb these outbreaks, the FSMA implemented the food defense rule that is intended to secure food products from any sort of acts that cause wide-scale harm to public health. This rule applies to not only food processing and shipment facilities but also those who own, operate, and maintain any business that deals in the food industry.
Conclusion
In short, the Food Safety Modernization Act is a far-reaching and complex system in which all entities should be cognizant while managing a food business. The key points of the act are listed below-


The Food Safety Modernization Act was fully established in 2011 and introduced various laws to ensure safe produce at farms and all other food facilities.
The essential provisions of this act include scale-appropriate laws, conservation methods, organic manufacturing, value-added food handling, minimized paperwork, preserving farm identity, and training.
Some of the basic rules of the FSMA are preventive controls for food, establishing safety standards, verification of foreign suppliers, accreditation of third-party auditors, sanitary transport for feed and food, and the food defense law.
The law for preventive control includes basic precautionary measures to enforce every level of the food sector to practice them.
Food safety standards enable people of all sectors in the food industry to reach the bare minimum standards based on science, meant for the safe growing, harvesting, packing, and delivery of all fruits and vegetables.
Foreign supplier verification rule requires importers to practice specified risk-prevention routine to ensure that all imported products meet the required safety standards.
The Food Safety Modernization Act launched an initiative for the authorization of third-party certification bodies, also called third-party auditors, to organize audits for food safety and distribute certificates for safe foreign entities and food products.
Sanitary transport of food and feed enables the transporters to follow certain steps of food handling, record keeping, and delivery which ensures proper food safety and hygiene throughout the food supply chain.
Food defense rule intends to secure the food products from any sort of adulteration act that may cause wide-scale harm to public health.