Customer Demand Impact on Organic Food Market
Overview of the Organic Food Market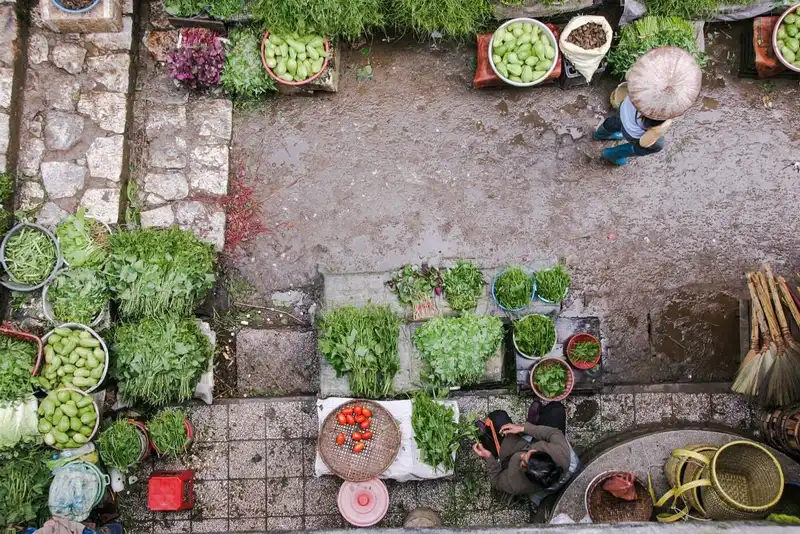 Using organic farming techniques, organic foods and beverages are manufactured. Market overview forecasts an organic food sales to continue to grow in the near future. By 2022 the global organic food and beverages market is expected to increase from $115,984 to $327,600 at a CAGR of 16.4%.

Increased awareness on the benefits of organic food and beverages in the industry is what's fueling the growth. Some of the unique advantages organic products provide include eco-friendly, chemical-free foods that are much healthier to their inorganic equivalents.

Increased income and interest in improved living standards are also driving factors. Growing health concerns from consumers is a significant factors in the growth of this market.

Providing more organic food in restaurants presents benefits such as-
Increased profits
Environmentally responsible
More appetizing with wider variety
Provides opportunity for a more creative menu
Supports the local community
Can boost staff morale and productivity
Impact of Customer Demand on Organic Food Market
Consumer demand for more organic foods continues to grow. This growth is an incentive for United States farmers.

Organic products can now be found in over 20,000 or more food shops and most grocery stores. According to industry statistics, organic food sales makeup 4% of total food sales in the United States.

Organic Sales Broaden Food Categories
Industry sources from the Nutrition Business Journal state that sales of organic products in the United States had an estimate profit of $35 billion in 2014. over

Organic fruits, whole foods and organic meat are some of the top selling categories. Fresh fruits and vegetables have been a top seller since the organic food movement began 3 decades ago. Produce by itself accounted for 43% of organic food sales in the United States. Organic dairy followed with 15% and organic meat accounted for 3% just under organic breads.

According to the Organic Trade Association (OTA) over 93% of sales took place through a traditional food market or grocery chain. OTA also estimates the last 7% of organic food sales came from farmers markets.


Over the years, farmers markets have grown throughout the United States from 1,755 in 1994 to 8,144 in 2013. This is due to the response from consumer demand for more locally grown organic products.

A survey conducted by the USDA found the demand for organic products at these farmers markets was so strong that more organic farmers were needed to fulfill the growing demand.
Conclusion to Organic Food Markets
By 2022 the global organic food and beverages market is expected to reach $327,600.
Organic products provide advantages including- eco-friendly, chemical-free, healthy options.

One consumer survey noted that 41% of parents are purchasing more organic foods than ever before.