Solutions to Curb Your Food Waste
The Issue with Food Waste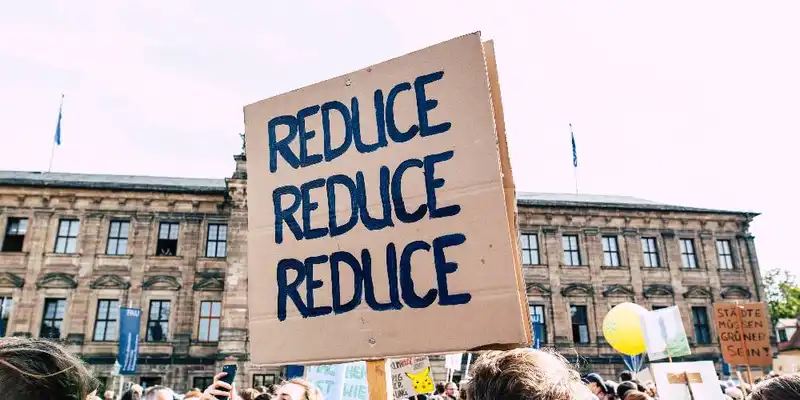 Food waste refers to the decrease in the mass or nutritional value of edible food products resulting from the decisions and actions of consumers, food service providers, and retailers. Common situations where this wastefulness occurs include- discarding leftover edible food, disposing non-aesthetically pleasing or imperfect produce, and throwing away foods wrongly classified as expired.

Food industry professionals are socially responsible for decreasing the amount of food they waste. A single restaurant can waste approximately 25,000 to 75,000 pounds of food per annum. This equates to several million tons of food going to waste each year. In addition to wasting countless hours of employee time, the restaurant sector throws away almost $850 million dollars worth of food annually.

This widespread wastefulness is simply a bad business strategy that hurts both the pockets of restaurant owners and their customers. Food industry professionals can create a more economically, environmentally, and socially sustainable culture by formulating and implementing waste solutions.
Tips to Improve Your Impact
Becoming zero waste may not be a realistic goal for food industry professionals just yet; however, experts suggest that focusing on what can be controlled is helpful in pragmatically decreasing overall wastefulness. There are many waste management solutions for food industry professionals. These innovative solutions include-
1. Purchase Stock Mindfully
Instead of buying in bulk to receive discounts, buy only the amount of food products that you know your store will use. Avoid the urge to stock up, and base purchases off of logistics and reasonable sale projections.

You may want to consider installing a POS system with detailed inventory tracking to help manage food costs, know what products are being used, and which products are being wasted. This way you are more apt to control the portion sizes of the food you sell. This is not only a financial benefit, but you'll also be a more conscious consumer!
2. Store Products Smartly
Incorrect food storage can lead to pathogenic bacterial growth on your food products causing a business owner to waste food they could have otherwise saved. Contaminated food products are not safe for consumption, and are guaranteed to contribute to your waste.

Make sure to check that all of your cooling devices are running at the appropriate temperatures for the products that they are holding. Lower-risk foods, like canned foods or dry cereals, should be stored on higher shelves than higher-risk foods, like cooked meat and fish.
3. First In, First Out
Remember to always put newer products behind older products. By following this stock rotation method, you encourage using older stock before they reach their expiration dates or spoil. Your business will be more organized, see a financial benefit and be less wasteful as a result.
4. Climate Control
Pathological bacteria grow when your food storage is not kept at the right temperature. Ensure that regardless of whether your food is being cooled, reheated, stored, or held, it is always at the correct temperature as to not waste food. You'll also potentially avoid food poisoning cases that could damage your business and its reputation.
5. Clear Labels
When storing products, always clearly and correctly label them. Indicate product description, allergens present, and dates. You will not only be more efficient, but you will avoid tossing out edible food.
6. Keep Inventory Up-to-date
Know all the food you have in your establishment at all times and their expiration dates. You will not only avoid forgetting about food that could go to waste, but you'll also be saving money by not purchasing unnecessary stock!
7. Remember Dates
Check product use-by dates daily. With stock management and rotation systems, it should be much easier to keep track of the food that needs to be used before its expiration.
The EPA's Food Recovery Hierarchy
The EPA created the food recovery hierarchy to advise consumers of actions they can take to recycle their waste or redistribute food. Rated from most preferred to least preferred, consumers can attempt to take several steps before taking the last resort action of sending waste to a landfill or incinerator. These steps in descending order include source reduction by reducing the volume of surplus food generated, feeding hungry people through food donation, feeding animals food scraps, industrial uses such as fuel conversion, and composting to create nutrient-rich soil.

These are only a few of the many waste solutions your business can implement. With 21% of restaurant food waste due to food spoilage, being mindful of your food products will decrease your environmental footprint and increasing your restaurant's efficiency.
Conclusion
The restaurant sector throws away nearly $850 million dollars worth of food each year, with a single restaurant capable of wasting up to 75,000 pounds of food per annum
Reducing food waste through prevention and other solutions can be implemented into your business model to decrease your restaurant's waste
Although you may not become zero waste immediately, experts recommend controlling what you can and pragmatically decreasing your establishment's waste over time
Tips including proper storage, mindfulness about temperatures, and clear labeling, will help food industry professionals keep track of their stock
The EPA's food recovery hierarchy outlines concrete actions consumers can take before they send their products to a landfill as a last resort
By formulating and implementing food waste solutions, food industry professionals will see a financial benefit and contribute to making their establishments more economically, environmentally, and socially sustainable.
Must-Read Content


Food waste and climate change