Must-Have Restaurant Management Software Features
What is Restaurant Management Software?
Restaurant management software makes things easier for restaurant owners and managers. The types of software designed for restaurants have specific features to make restaurant management run smoother. This includes menu management, online ordering, and reporting analytics. The analytics and data gathered from the software will help keep financials healthy as well.

How much does restaurant management software cost?
The cost of restaurant software will vary depending on the needs of the restaurant. A restaurant POS system is one of the first, and most important, software management systems to have. However, the cost of POS systems will differ depending licensing and additional features. For instance, if the POS software is installed locally, it will have a one-time licensing fee. But a cloud based restaurant POS doesn't have a fee. Any additional software features, such as providing Ipad POS, will raise the cost.

Additional restaurant management software costs to consider
When determining which restaurant software to purchase, additional costs will be a factor to consider. Most of the standard restaurant software options are just enough, but there are times when extra features might be necessary. Having a financial budget in place is a large part of restaurant management and will help plan when considering purchase costs such as-


Marketing tools- Building relationships with customers is paramount to success in the restaurant business. Having marketing tools such as loyalty programs can be added incentive. These types of tools can be built into the restaurant management software but it will be an additional cost.
Inventory control- Restaurant inventory management is another important part of keeping a restaurant profitable. Doing inventory counts by hand can be tedious and not always produce accurate results. An inventory control system can streamline this process but it doesn't automatically come with all restaurant software. Additionally, it might require third party integrations which can raise costs.
Setup costs- Paying for installation, setup, and training of software cane become a challenging investment, especially for a small business. Purchasing a scalable system that can be tailored as needs arise is something to consider. Rather than purchasing an expensive, comprehensive system that has more features than you will need initially. The initial investment doesn't need to be so great that it has a detrimental effect on the business.
The way to keep costs down is to determine exactly what is needed for the management system at the start. It's important to
research the specifications needed for the restaurant
and price different options before deciding on the best restaurant management software. To make the best assessment, a request demo of the software can show how the features work in real time. The best restaurant management systems will be user-friendly and efficient from the front of the house to the back office.
Must Have Features of Restaurant Management Software
Management software plays a large role in most small business restaurants and large-scale operations. Restaurant technology continues to grow at a rapid pace but some tools remain the essential backbone of any restaurant business.

1. Accounting Software
Many cash and credit card transactions are carried out through daily operations. Accounting software will create accurate records of each transaction for tax purposes. Easily create reports that will help the forecast business performance needs and adjust for more efficiency.

2. Fully-integrated Payment Processing
Having convenient payment options is a determining factor when customers are choosing a restaurant to visit. Having an easy use payment system with credit card processing is a must-have. This option can be easily integrated into a restaurant POS system, rather than relying on a third party app. It should be PCI-compliant, with advanced security methods to keep the customer's information safe.

3. Easy Ordering
More doesn't always mean better. If the restaurant management system becomes too complicated, it negates the purpose of having one. A simplified ordering system that reduces long training hours makes good business sense. The restaurant management system should have an intuitive interface making it user-friendly for the entire staff to process orders and sales.

4. Advanced Inventory Management
Inventory management is where a lot of good restaurants stumble. While most POS software can automatically deduct items from inventory directly after sales, there are more advanced options to consider. For instance, more advanced features will allow the restaurant inventory management software to deliver clear analytics. By tracking the actual inventory rather than a theoretical focus, the software can suggest real-time par level analytics. Automated recipe costing and on-the-go inventory counting via mobile devices are other features to consider.

5. Employee Management
Payroll and scheduling conflicts can be avoided when using automated tools in a restaurant POS system. Tracking features help restaurant managers stay compliant with labor laws by reviewing employee time punches. Scheduling software can also help control the labor budget by projecting staff needs on various work days.

When deciding on a restaurant management system, its important to be realistic about the needs of the restaurant. Make a detailed list and then tailor the selections according to the greatest need. Upscaling can come later.
Restaurant Management Software Solutions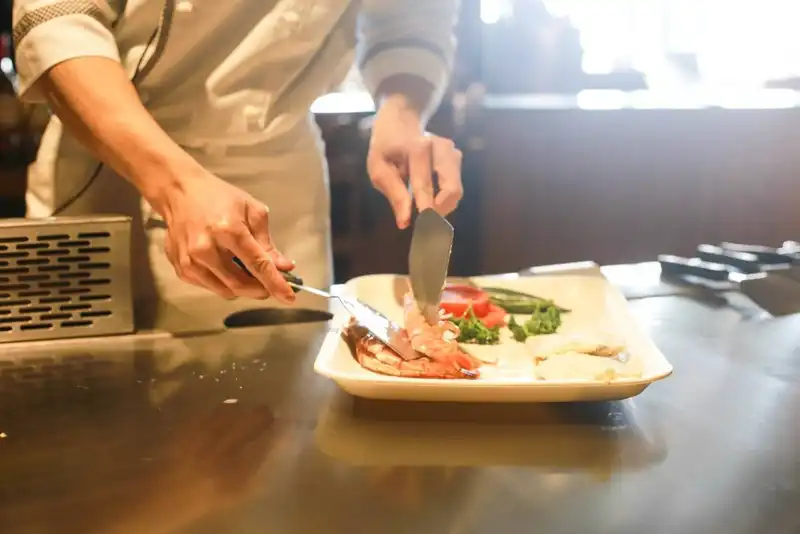 Management software is used in most restaurants to make business operations run smoother.
Always research and price test before deciding on the software to get.
A POS system is standard for restaurant management. It can provide a variety of functions.
Too many expensive features will impact profit.

Know the needs of the restaurant before acquiring additional software features.