The Different Types of Restaurant Technology
The Benefits of Restaurant Technology
Technology impacts every area of life. The restaurant business is no difference. Many restaurant managers are finding the benefits of incorporating restaurant technology into their business operations. Every area of the restaurant can find improved function from integrating some form of technology into it. From inventory tracking to employee scheduling, there isn't an area where technology has not improved the process.

This is especially true of customer service. Customers have an expectation when they dine out. They want the convenience that modern technology has provided them in other areas of their life to translate into their dining experience. Approximately 73% of diners have said restaurant technology has provided a better dining experience for them.

Restaurant technologies simply can't be viewed as a luxury any longer. It has now become a part of the customer experience that is just as important as the food being served.
Restaurant Technology Used Today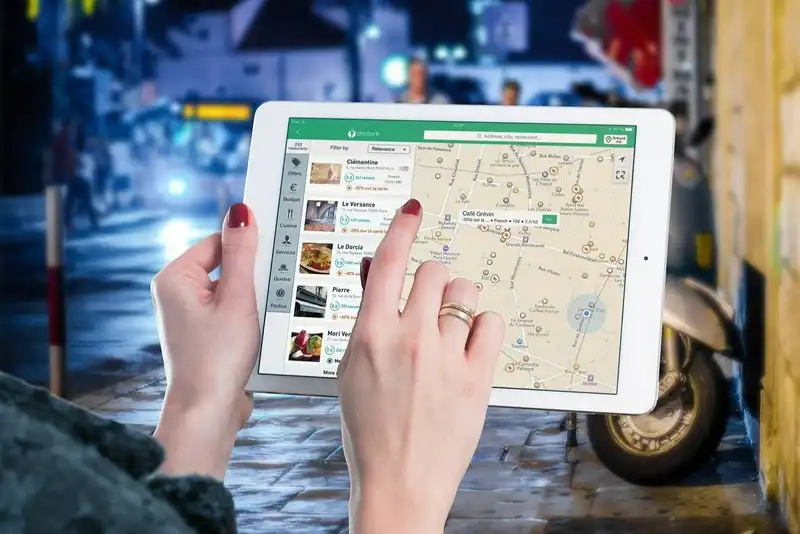 Restaurant managers and owners need to stay flexible stay up-to-date with constant changes. Investing in new technology will help run business operations more efficiently and meet the guests needs. Here are a few of the most prevalent types of restaurant technology currently available-

1. Touchscreen POS
Modern point-of-sale (POS) systems were some of the first advancements restaurants saw take shape. They exist to make order transactions run smoother and more efficiently. The POS software is designed for easy of use as well. This helps staff, including new hires, keep lines moving without being caught up with complicated systems. Faster service generates more revenue.

2. Pay at the Table
One piece of restaurant technology that has become popular in many restaurants is the ability to pay at the table. Almost 33% of guests said being able to pay from the table has enhanced their dining experience.

The technology is a quick service that gives the guests access their check without having to wait for their server to deliver it. Most Pay at the Table technology also includes the ability to order food as well. This type of service can drastically reduce wait times and labor costs.

3. Kitchen Display Screens
The back of house can also benefit from restaurant technology being used. Not so long ago, orders were printed out on paper tickets that the kitchen staff would spike down so they wouldn't lose them. This is a recipe for chaos. A modern kitchen display system (KDS) has become much more convenient for food preparation.

Mounted or standing, the KDS shows all the open orders that need attention. This keeps things organized and reduces mistakes on orders. When the wait staff place orders they can put in the additional requirements and it shows up directly on the image ticket. As a bonus, having a digital readout means cutting down on paper expenses.

4. Online Ordering
Many restaurants have relied on takeout, delivery and advanced digital ordering to boost sales revenue. Now, those options are even more important than ever to have. Guests have come to enjoy the convenience of ordering through online channels and having their orders either delivered to them or ready when they pick it up.

The trend doesn't seem to be slowing down either. 27% of guests have stated they would be ordering takeout more while 23% of guests would be ordering delivery more. The numbers don't lie. Having a method in place for online ordering and off-premise dining makes good sense.

5. Scheduling Software
Part of restaurant management is making weekly schedules. There's a balance between staffing the restaurant and fielding employee requests. Using a scheduling software makes the job faster and easier.

In a matter of seconds, managers can create and distribute a digital schedule to all employees. Time off requests or shift swaps can all be done through the software via a mobile app. This technology can also reduce overtime by monitoring employee hours.
Restaurant Technology for the Future
The restaurant technology being used today was just a dream a few years back. With that in mind, there is a lot more room to grow and the technology trends seem endless. Here are a few things that the restaurant industry could see in the future-

Artificial Intelligence
Restaurants are in the early stages of using artificial intelligence (AI) to improve customer convenience. Chat bots or virtual assistants have been used to take orders or answer questions. While other applications can even assist customers with personalized recommendations at self-service kiosks or drive-thru.

Food Delivery Apps
Ordering straight from a Smartphone is high on the list of customer wants. Either through the use of a food delivery app, or their own personalized app, restaurants are using this method of technology to keep their customers coming back.

In the future, these types of applications will only be improved upon by leveraging location technologies. This is already being used by some fast food chains as they let the customer track exactly where their order is through latitude and longitude coordinates on a digital map.

Robotics
The hospitality industry expects to see growth in the use of robots. That type of technology can often be translated over into full-service restaurants of even fast food chains and coffee shops.
This technology is said to streamline food orders, payment processes and even the management of daily culinary duties. Some industries have even started trial runs of robots behind the bar to serve drinks.

WiFi Technology
Something as simple as including free WiFi can make all the difference to the guests. If a restaurant doesn't offer WiFi, it runs the risk of losing those guests who have come to expect it as an added convenience.

By having free WiFi capabilities it better serves the guest who are stopping for a meal but must continue their work or contact through a computer or phone. Having high quality WiFi will also help the business operations inside the restaurant move much smoother as well.
Final Thoughts on Restaurant Technology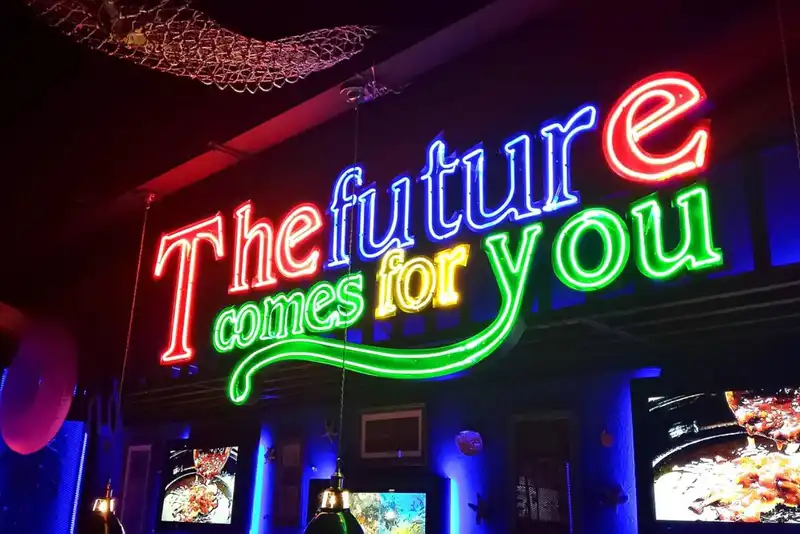 With the restaurant industry evolving at a rapid pace, restaurant owners will want to embrace the changes in technology.

Approximately 73% of diners have said restaurant technology has provided a better dining experience for them.
Investing in new technology will help restaurant management run more efficiently and meet the guests
27% of guests have stated they would be ordering takeout more while 23% of guests would be ordering delivery more.
Restaurant technology trends will continue to grow.
Technology enhances food safety by eliminating human error.